North American Credit Card Pickup Tips (1)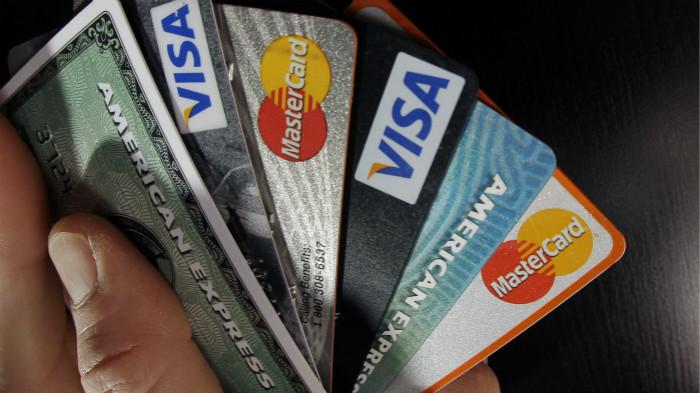 First of all, the basic role and advantages of credit cards in the United States.
First is the security issue, most credit card companies in the United States in the event of theft can easily find customer service "talk", explain the situation after not only the amount of theft quickly cleared, a new credit card will also be sent to you in about a week.
Secondly, credit cards offer the assurance of shopping. Maybe one day, happily buying a bunch of stuff from the mall to go home, suddenly the black brother came down and robbed you of all your stuff, or your newly bought cell phone and computer were stolen, or maybe a fire broke out in the house and burned up your newly bought Chanel bag, you can request free repair, renewal or stop payment or refund from the issuing bank with the original purchase receipt. As well as the most commonly used Price Match in this feature is if you just bought a coat, the next day you find the mall price reduction, if the mall is not willing to give you a refund of the price difference, directly to the credit card company to pay the full price difference.
Extend the shopping guarantee year. This feature is not very suitable in the newbie card, but most of the mid to high end line cards can guarantee extended purchase guarantee years. For example, if you buy a computer with a two-year warranty, you can extend the warranty by one year if you purchase with an American Express credit card.
Rental car insurance. When you pay for a rental car with a credit card, you can enjoy accident insurance for collision, loss, damage or theft, which saves you an average of $10 to $13 per day in rental car insurance. (This is something that people who are planning to buy a car or have a car can take note of, American Express has the most comprehensive and popular rental car insurance)
The most important point is that credit cards can accumulate credit! You should come to the United States before more or less know that the United States credit system is very praised. Good credit in the future life in the United States, such as when applying for a mortgage interest and the amount is completely different! One of the most important ways to start saving now is to use credit cards and make monthly payments on time to accumulate a good credit history. The three major U.S. credit bureaus, Experian, Equifax and TransUnion, are in charge of your credit and you have the opportunity to get a free credit history from the officials once a year. However, credit scores need to be paid for to be visible. But individual credit cards will update and give customers a credit history score every month so they can get a general idea of their credit rating, such as Discover. (Of course, you can download a software called CreditKarma after you have a credit card, which can be downloaded for free from the Apple APP, and it will update your score and approximate report once every seven days, which is not very accurate, but not too far off)
The last point is that North American credit cards really have a lot of benefits! The usual variety of various issuers unique Deals, open card rewards airline tickets for free, as well as the simplest Cash Back brings visible and tangible "rebates"!
After all is said and done, how to select and apply for a credit card? Most schools only allow undergraduates to work on campus, you can go to places such as the market, library, etc. to find a job, although such work is not high pay, and the work experience is not very worth complaining, but in order to apply for credit card necessary SSN, or the sooner you find a job, the better.
The first thing that must be said is that credit cards should not be applied for blindly, because different cards require different credit scores, and overall the more high-end benefits the more cards require a higher credit score. And each application will leave a history in your credit history. Therefore, you must be careful when applying for credit cards, especially if you have just come to the United States to get your SSN, you must not be overly ambitious and must be careful.
The timing of the credit card application must be accurate, the bank will issue different offers at different times. for example, Thanksgiving Day is coming up, the bank is expected to have a large amount of spending, so it will release a good offer. good offer and the usual ordinary offer is very big difference, you can google the card before applying for a certain card before limited time offer. In addition, it is recommended that you apply for two cards to be separated by a period of time (about 3 months), first apply for a card issuer will immediately go to the credit bureau to drop records, short-term will negatively affect your credit score, and if you apply for multiple cards at the same time in the short term, the bank may suspect that you have financial crisis. Furthermore, generally good offers of opening card rewards are required to spend how much money within a few months, too many apply at the same time, we may not reach the spending limit waste offers.
After looking at so many roles, let's talk directly to the newbie must-have card, Discover!
Disocver it (there is a student version and non-student version, there is no difference in benefits)
Features.
1. [LimitedTime Offer!] This is the most recent activity, originally discover each quarter specific categories of spending 5% Cash Back, each year generally have dinner, movies, gas, Amazon shopping and other items. Newcomers to this card in the next 12 billing cycle (a year) to get all the cash back doubled, that is, 10% per quarter on specific categories + 2% on all other spending! The opening bonus, Discover Deals, and referrals are also included! Note that the doubled portion of the rebate will not be given to you until after the entire campaign ends. Older users of this card are no longer able to enroll in this program. The deadline for this activity is 2015.9.30. (If you try to argue with customer service after this time, you may be able to match this benefit)
2. [New benefit] Good Student Reward: The new card student version of the people, as long as the GPA is greater than or equal to 3.0 can get $20 per year, up to 5 years! The old users of this card can not enroll this activity.
3. $50 bonus for opening the card, you can get it after spending once with the card within three months of opening. 4.
4. 5% Cashback for specific categories every quarter, 1% Cashback for all other purchases!
5. You can apply with zero credit history!
6. You can get great discounts on many things through Discover Deals, such as the ever-present Apple Store!
5% Cashback!
7. When you have the card, you can refer others to apply through the refer link, and if he gets through, then you can get a $50 reward, the more referrals you get the more rewards, up to $500 per year!
No foreign transaction fee! That is to say, you can use this card in any place where it can be swiped to your heart's content, without worrying about the usual credit card charges ranging from 1% to 3% foreign transaction fee.
9. no annual fee.
Summary: Discover is definitely the first credit card, especially in the case of Minnesota's partners in the absence of BOA and Chase outlets, and can not apply for these two bank credit cards by way of money deposits. Whether you use my refer link or apply through Discover's official website, you need to fill out a few online application forms to complete, it should be noted that the question about personal income is recommended to fill in a slightly higher than 50k knife accurate to a hundred, rent 500 to 1000 knife up to fill in is no problem; ask about whether there is a savingaccount and check If you do not pass the rejection letter and the reasons will be sent to you in paper form. (Not through in the paper after receiving the reasons can try to call customer service "talk" try)
The credit limit that Discover gives at the beginning will be relatively low, usually 500. in order to accumulate a better credit record, it is recommended that you use 10% to 20% of the credit limit to continue to use immediately after the payoff is better. (Balance out can immediately pay back the money)
Related Articles