North American credit card pickup strategy (2)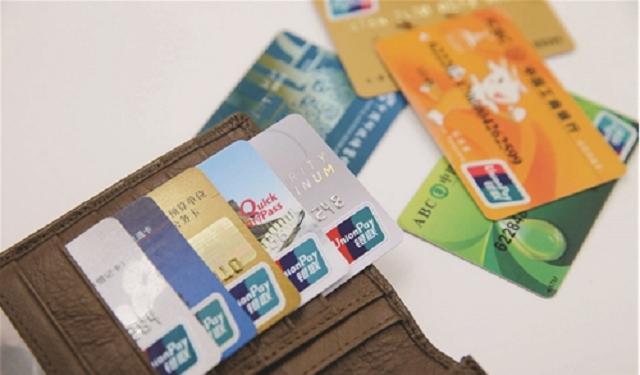 After you have your first Discover at the entry level, the road to credit accumulation begins. The official FICO SCORE given by Discover every month shows that everyone's initial score is not the same. But we should all be between 550 and 700 points, remember to pay on time, because a large part of the credit history is dependent on credit history, as the first card, you leave the credit history will be the longest. So this card is very important to your credit score, so even if you rarely use this card in the future (you will find the benefits of Discover compared to Chase and AMEX later on), don't close this credit card.
A friendly reminder: the quarterly rotation of 5% cash back needs to be activated before each quarter to participate, the first to apply for friends to open an account after the same can be passed on to new friends by way of referral.
Apply to discover, then three to nine months later, will find their credit scores are generally above 650, this is a good opportunity to consider the second card. If Discover is the best choice for a starter card, then Chase Freedom is the king of mid-range cards!
Chase Freedom
Features.
The highest offer is 20k+2.5k, which usually appears in June and December every year. If you don't need the card urgently, you can wait until the highest offer appears. If you are anxious to apply for the 10k+2.5k offer, you can try calling the phone number on the back of the card or sending secure messages to match the 20k+2.5k one after you get the card, which has a certain probability of success. (You can temporarily roughly treat UR points as 100pts = 1.6 knife)
If you have $10,000 or more in your Chase Checking Account, then you can apply with zero credit history! If you do so, you need to find a banker at the branch and ask him to help you with special consideration.
You can get 5x UR in certain categories every quarter, (which can be taken as five times the cash back) and 1x on all other purchases!
The points from this card are called Ultimate Rewards (UR) and can be redeemed for airline miles or hotel points if combined with Chase Sapphire Preferred (CSP). So the maximum opening bonus of 20k+2.5k would be worth a maximum of $405, which equates to a maximum of 9% per quarter in certain categories! of return!
Once you have the card, you can refer a classmate to apply via the refer link for a period of time each year, and if he or she is approved, then you can get a 5k UR bonus, the more referrals you get the more rewards you get, up to a maximum of 50k UR per year!
Disadvantage: The spending limit of 5% cashback per quarter is $1500, after that only 1%.
Foreign transaction fee exists, so don't use it after you leave the US. (Remember! Currency conversion fees are very expensive!
2015.6 New Policy] If you have 5 or more new credit card accounts within two years (all new accounts, not just Chase's, and including sub-card accounts), Chase will not approve the card, so you need to pay attention to the new card.
To sum up: the introduction of UR points may make friends look a little confused, do not rush, step by step slowly. Another point that we need to pay close attention to is that more and more people have realized the increased demand for Chase's credit card benefits in recent years, plus Chase's new "two year five card" policy in order to win the market competition is still worth noting. For example, if you go to the Northstrom mall or Macy's department store in Minnesota, you will be pushed to apply for their own credit card, so choose carefully!
Related Articles