U.S. Credit Cards: 7 Things You Shouldn't Know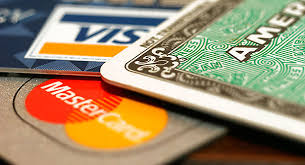 In American society, people don't have personnel records, but they do have a more objective and valuable moral record than personnel records: their credit history. The United States is a very credit-conscious country. There is a very popular saying in America: "You can lose everything in America, but you can't lose your credit. A rich man can lose his money or his house, but if he loses his credit, it will be very difficult to get back on his feet. Credit card as a basic means of credit building, these seven things you must know!
1. Never close your first credit card
Many people who are new to the United States apply for their first U.S. credit card in ignorance. I believe that most card slaves have a no-annual-fee version of the first one, because it feels too uneconomical to pay tens or even hundreds of annual fees for applying for a credit card. This is the first psychological reaction of new card slaves, it is possible that this credit card will continue to follow you for a long time. Keep this card forever, because your credit history starts with this first card, and the longer you keep it, the longer you'll have the credit card.
No annual fee recommendation: Amex Everyday, annual fee version: Chase Sapphire Preferred.
2. Lazy man's one card stream
When you've had one foot in the credit card world for a while, you'll find that some of the credit cards your buddies around you are swiping are the same series of credit cards from the same bank, and your curiosity drives you to find out why this card is so popular, which is called "one-card flow". One card flow is a card in the wallet can slow down most of the shopping needs, this card in the accumulation of multiplier points in the pipeline is quite a lot, most of the gas, food as the main.
I recommend the Chase Freedom Unlimited, Citi Double Cash, and American Express Gold for lazy people.
3. Eliminate the spending structure and apply for high-return credit cards
Supermarket cards, gas cards, dinner cards, hotel cards, airline cards... When you slowly get to know all these about US credit cards, congratulations, you are officially promoted to a US card slave. The cards in your wallet are no longer limited to a stream of cards, some of the bank's newly listed cards will be accompanied by very good benefits, some of which are meals, gas triple points, or a free night at a hotel, to reach the open card spending airline cards, and even all can earn back a ticket money. If you are an airline flyer, travel time occupies most of the work, you should consider airline cards and hotel cards, even if the annual fee is more can also earn back. If you're a home money manager, you need to make more use of supermarket cards and gas cards. There is also a lot of wool each year can also be masticating.
Hotel and airline cards: Chase Sapphire Preferred, Citi Aadvantage, meal and gas cards: American Express Gold, Citi Prestige.
4. Make good use of credit card benefits
The ultimate definition of "card-juggling" is to take advantage of credit card benefits to maximize your money spent. When you are traveling and have a credit card stolen or lost, a flight delayed or cancelled, or even need emergency translation services, you can contact the phone number on the back of your credit card to request a replacement or compensation. The late check-out time, reimbursement of PPS (VIP lounge), Global Entry and TSAPre also one of the benefits of high annual fee credit cards of many major banks.
5. The three most popular cards are recommended
This rating recommends credit cards with an annual fee of $100 or less as commoner cards.
Chase Unlimited Freedom: The advantage is 1.5 times points on all purchases and a wide range of uses. No need to operate, no spending structure to save points, and no annual fee. The disadvantage is that the speed of saving points is average, and the ratio of redeeming points for export is not as good as Chase Sapphire Preferred or Chase Sapphire Reserve.
Chase Sapphire Preferred: The advantages are 2.0 times points for travel and dining, fast point saving speed, and metal-made card, the disadvantage is $95 annual fee, and the points export ratio is not as good as Chase Sapphire Reserve.
Citi Premier: 3.0 times points for travel and gas, 2.0 times points for dining and entertainment, diversified points saving speed, disadvantage of $95 annual fee, higher application difficulty.
6. Three high-end card recommendations
This rating recommends credit cards with an annual fee of $450 or more as high-end cards.
Chase Sapphire Reserve: 3X points for travel, dining, and if redeemed for airline miles to maximize the export value of points, each 1 point is valued at 1.6cents. can also reimburse $300 travel spending, including hotel room rates and the airline ticket itself. Metal card. The current maximum bonus points for opening the card is 50,000 UR points. Enough to redeem for a round-trip economy class airline ticket. $450 annual fee (but more travel out of the hotel, airfare money equivalent to a $300 annual fee waiver).
Amex Platinum: The current card rewards points for 75K, its advantages diversified, $200 per year Uber credit, $100 Saks credit, complimentary SPG Gold membership, complimentary Hilton Gold membership, complimentary three car rental membership, can also masticate Amex offer merchant discounts. Low application difficulty. The downside is the annual fee of $550 ($200 for airline fees).
Citi Prestige: 2019 re-entry card, the advantages of eating, airline tickets 5.0 times the points, for the card slaves who often travel, or eat in restaurants, this benefit is to save some extras, than any other card to save points are several times faster, a year of spending enough to exchange for a lot of miles and hotel benefits. $495 annual fee ($250 travel reimbursement)
7. Pay your credit card on time to prevent chopping
The most important thing for a high-end card slave is to always remember to pay your credit cards on time and keep track of the payment dates for each card. The easiest way to do this is to set up automatic payments in your bank. If you have a late or unpaid credit card on your record it can be a significant impact on your credit score. Be sure to pay attention to the spending structure, do not blindly credit card spending, you brush the credit card always have to pay back, if there is an outstanding balance at the end of the month, the bank will have to deduct a lot of interest Oh!
Related Articles