The correct way to deal with a car accident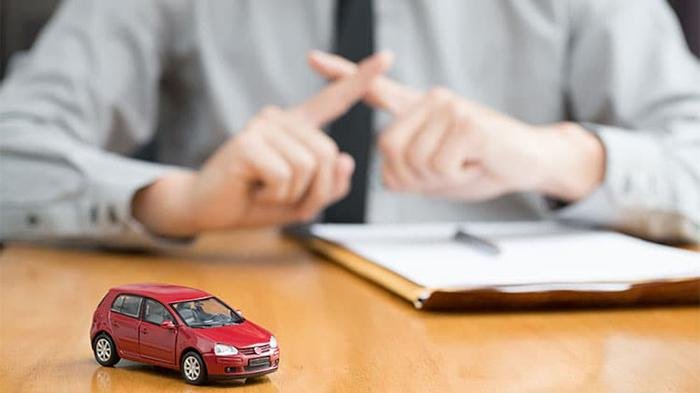 If you are involved in a car accident, there are certain steps you can take to protect yourself and your interests. Here are eight things to do in the event of a car accident.
1. Stop the car
Do not leave the scene of an accident, even if it is a very minor one. Under California Vehicle Code 20002 VC, it is a crime for anyone to fail to stop their vehicle after an accident.
2. Safety First
If the accident is only minor, stop your vehicle in a safe place. Turn on your hazard lights and use cones and triangle warning signs for added safety if necessary.
3. Seek help
Even if there are no serious injuries or fatalities, it is always best to call the police. Even if it is only to compensate you for damage to your vehicle, you may need a police report to file a claim with your insurance company. If there is serious damage, you should seek medical attention immediately.
Unless you are absolutely certain that you are not injured, seek treatment at a local emergency room or see your family doctor as soon as possible. Even in a minor collision, your spinal cord can be severely and permanently damaged. If you lose consciousness or feel dizzy for even a short period of time after a collision, you may have suffered a concussion or closed head injury.
4. Collecting and exchanging information
Often, the police officer in charge of the investigation will obtain information about the accident. However, if you call the police, they tell you that you need to exchange information with the other party, so make sure you get the following information.
a) Names, addresses and telephone numbers of all persons involved in the accident, drivers, passengers and witnesses. Witness information is especially important in cases where there is a "red light" because the parties may have run the light. In addition, because witnesses are not legally obligated to stay at the scene, it is possible that they may have left by the time the police arrive at the scene of the accident.
b) Information about all vehicles involved in the accident. This includes the color, make, model, year and license plate number of the vehicle and the state in which the vehicle is registered.
c) Insurance information for all vehicles and drivers involved in the accident. You will need the name, claim number and policy number of the other driver's auto insurance company. Also, to make sure you have the correct information down, you may want to take a picture of their insurance card (front and back) and the other driver's driver's license. Likewise, if there are witnesses, you should obtain information from them so that you or your attorney can contact them in the future if necessary.
If a police officer responds to an accident, you should be sure to write down the officer's name and badge number, as well as the incident or report number, so that you or your attorney can request a copy of the incident report.
Do not sign any documents given by anyone other than the police officer. Be polite and do not admit fault to anyone, even if you believe you caused the accident. The investigator and your insurance company will make the decision.
5. Give an accurate account of the accident
When the police arrive, make sure you tell the investigator exactly what happened, to the best of your ability. If you do not know certain facts, tell the police that you do not know. Do not guess, speculate or misrepresent the facts. If the police officer asks you if you were injured but you are not sure, say you are not sure, not deny the injury. Often, pain and injuries from a car accident will not become apparent until hours or even days after the accident.
6. Take pictures
When it is safe to do so, take pictures of the obvious damage to your vehicle. If you have obvious injuries, you should also take pictures as soon as possible. If you are unable to take pictures at the scene of the accident, take pictures as soon as possible after the accident.
7. Report the accident
Notify your insurance company as soon as possible. Many insurance company policies require the insured to report promptly. However, this does not mean that you must make a full statement if you feel uncomfortable.
If you do not have auto insurance or the car you were driving was not insured, California Proposition 213 may still prevent a driver injured in a car accident from receiving certain damages, even if the accident was not caused by you. However, if you are a passenger, the law may not apply.
8. Protecting Your Rights
When a car accident occurs, you should consult with your attorney as soon as possible. Your attorney can protect your rights and ensure that valuable evidence is not destroyed. Often, insurance companies want to collect reports immediately after an accident. However, it is important that you obtain legal advice before providing a statement to the insurance company.
Your attorney can advise you on many issues, from how to make sure you are fully compensated for your vehicle to how to make sure you are getting the best medical care possible.
Personal injury attorneys usually charge on a contingency fee system, which means that no legal fees are charged unless the attorney obtains compensation for your injuries.
Related Articles