What types of MBA are there?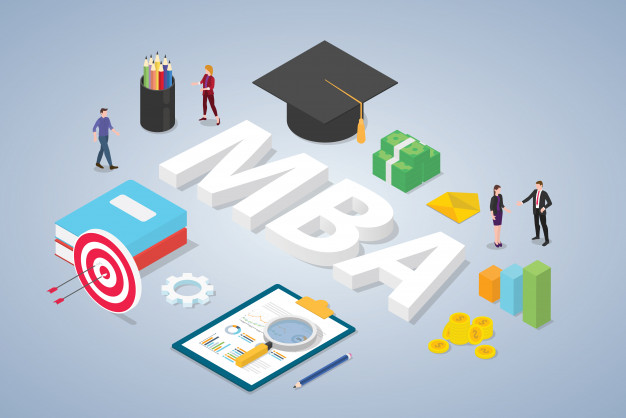 Doing an MBA is part of many people's life plan, but most people are not particularly aware that an MBA can only be done once, but there are actually many types of MBAs to choose from at different stages of life. Here's a sub-copy of all the MBA types for you together.
01 Full-time MBA
Applicants of full-time MBA programs need to choose to quit or suspend their current jobs for 10-24 months to receive MBA full-time. Specifically, they can be divided into two-year, one-year and accelerated.
1. Two-Year MBA
What are the characteristics of two-year MBA?
This type of program usually spans two years, including four semesters, and three to four months of internship, and is common in North America. The courses in the first year are mainly foundation courses, and the second year is some elective courses and special courses. The curriculum is also relatively complete, during which students are free to participate in school activities and have a rich campus experience.
Compared to the one-year MBA, the core of the two-year program is the summer internship opportunity between the two academic years, which allows students to take advantage of the advantageous position for their career after graduation in advance.
What kind of people are suitable for a two-year MBA?
The first category is candidates who choose to pursue an MBA straight out of undergraduate school, usually without work experience, for whom an MBA has a high degree of similarity to a regular master's program and can help them gain systematic expertise quickly.
The second group is willing to give up their current jobs and make a career transition to a new industry through the MBA program. This group already has a certain number of years of work experience, and their previous education background is not necessarily related to business.
The third category is the candidates who are subject to the company's sponsorship, mainly consultants. They will continue to return to their original employer after two years of MBA graduation, and MBA is an important means to accelerate promotion.
What are the top programs to consider?
The US has a concentration of the world's top two-year MBA programs, often listed as "M7" and "S16" business schools.
HBS, Booth, Wharton, Stanford, Sloan, Kellogg, Columbia; S16 further covers Tuck, Ross, Fuqua, Darden, Stern, Haas, Anderson, Johnson and Yale. The two-year MBA programs offered by these schools are a must-see for students worldwide each year.
2. One-year MBA
What are the advantages and disadvantages of one-year MBA?
In terms of application difficulty, there is no such thing as a one-year MBA is easier than a two-year MBA. One-year MBA also needs G/T score and relevant application materials, and has higher requirements on work experience and business foundation.
Time and economic cost are indeed the most obvious advantages of one-year MBA. However, because of the short time and high course density, students often need to attend classes from morning to night, and basically spend a year on reading. In contrast, students of two-year MBA have more opportunities to participate in campus activities and find internship, etc. besides attending classes.
For two-year MBA students, they are more likely to get summer internship opportunities. But for one-year MBA students, unless they are in a big city like New York, it is difficult to get school-year internship opportunities during their study. This is a disadvantage for students who intend to complete their career transition through an MBA.
In terms of market response after graduation, the employment of two-year MBA is higher than one-year MBA in terms of smoothness and salary level, and the relatively economical tuition fee of one-year MBA also reduces the short-term return.
What kind of people are suitable for one-year MBA?
Applicants who choose to study a one-year MBA program are generally not considering a career change and therefore do not have much pressure to find a job. Some of them have consorship in companies, such as consulting firms. They study MBA in order to get promotion opportunity or faster promotion in their current company; some other people serve their own family business and study MBA to make up for the lack of relevant experience or experience, especially to improve management ability; some others are starting their own business and need to improve strategic analysis ability, management ability and find partners and accumulate network, they can't be separated from their own company for too long. MBA programs are also the best choice for them.
What are the best schools to consider?
One-year MBA in the US: Kellogg one-year MBA program / CBS J-term MBA / Cornell one-year MBA program / Emory one-year MBA program / USC Ibear MBA
One-year programs that are "approximately equivalent" to an MBA: Stanford MSx program / MIT Sloan fellows program
European one-year MBA: LBS MBA / INSEAD MBA
02 Part-time MBA
A part-time MBA is the equivalent of a full-time study program with a longer duration, which is usually more flexible. Students can continue to work and simply take relevant courses during the week evenings or weekends, and are charged for the number of credits they take. It is best suited for students who want to further their studies while working full time and living near the school. This is because you can study without having to be away from work and the tuition is relatively inexpensive. Most business schools offer part-time MBA programs along with full-time MBA, and Haas, Booth, and Kellog are ranked in the top three in the 2018 US News rankings.
03 Distance Online MBA
The Distance Online MBA is also a part-time degree, and is also suitable for students who want to remain in their current job to participate. For most courses, students can take relevant courses through a designated software platform, use videos for discussion of topics, and interact with professors, instructors, or peers via email and other means. There are some higher-value courses that are usually not entirely via distance, and some courses still require classroom attendance on campus. The current top three online MBAs in the U.S. are Carnegie Mellon (Tepper), Indiana (Kelly), and North Carolina (Kenan-Flagler)
04 EMBA (the Executive MBA)
The Executive MBA is geared more towards senior managers, who usually have more than 10 years of experience in management positions, for example, the average age of EMBA students in Canada is above 38. The EMBA program is relatively flexible and more practical in nature, basically using weekends for intensive study. Although there has been an increase in self-funded candidates in recent years, they are generally sponsored by companies that recommend them for admission. 2018 QS Global Ranking has Wharton, MIT, and LBS rounding out the top three EMBA's.
Related Articles